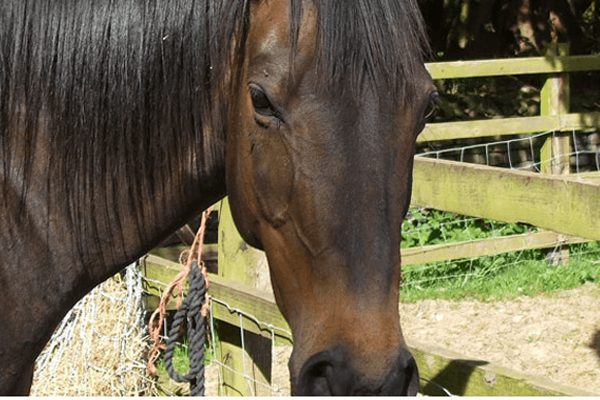 ---
Ruby
---
Ruby is an ex-steeplechaser who decided she wasn't going to steeplechase any more. She made her choice quite clear when she bucked off any one who got on her.

After a lot of re-schooling she still would not have any one on her back. So at the age of 4 years old she was condemned as a lunatic to be put down.

My friend owned the yard where Ruby was and saw her. She phoned me and asked me if I could take her.

Ruby is such a sweet girl not the lunatic she was made out to be. As a result of having body massage it was found that she is very sore due to old injuries.

Ruby loves to look after wheelchair users, she likes their company on the track.
Back