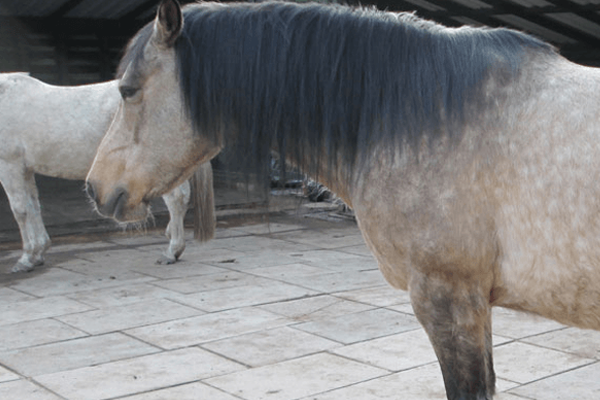 ---
Hobson
---
Hobson was found by a friend of mine in a dealer's yard as a tiny foal left for dead. He was full of worms and lice, my friend could not go home without him.

She bottle fed him and raised him. I took him on as a three year old.

Hobson is such a character and so full of confidence, he is a joy to be around, but as he can be challenging I have to pick carefully who he works with.

He is now 19 years old and still as cheeky but so lovable. He loves to have visitors and at grooming time always wants to get the visitor grooming him first.
Back